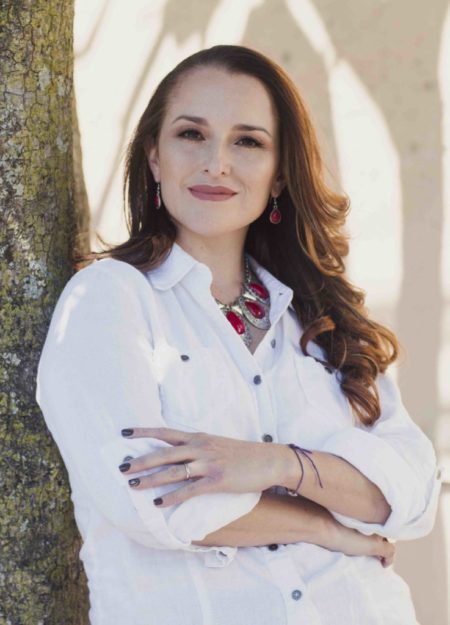 Acclaimed Costa Rican soprano, Ivette Ortiz has been praised for her powerful voice, charisma, and passion on stage. She has sung frequently with La Compañía Lírica Nacional de Costa Rica, appearing as Donna Anna in Don Giovanni, Adina in L'Elisir d'Amore, Elvira in L'Italiana in Algeri, and Frasquita in Carmen to name a few.  An audience favorite, she is often featured in gala and concert events with the company as well.
Ivette is passionate about creating and collaborating on engaging programs for recitals.  She has toured throughout Mexico and Costa Rica with her program Once upon a time; a program featuring music based on fairy tales. She also developed and performed a recital, both in the United States and Costa Rica, entitled Chiaroscuro: raising to light. The program features women composers from the American continent.  Promoting new works by female composers is also something for which she cares deeply.
She recently made a stunning role debut singing Nedda in Pagliacci with the Opera Universidad de Costa Rica. Other memorable performances include Maria in Maria la O, Gretel in Hansel und Gretel, and Adele in Die Fledermaus.
As part of the 2022/2023 season, Ivette is traveling to Mexico with the "Esencia de Mujer" another engaging program featuring Costa Rican composers and premiering the Requiem Terrenal by the Costarican composer and pianist Manuel Matarrita.
Aside from her active career as a singer Ivette maintains a full studio at the University of Costa Rica where she serves as the chair of Vocal Studies. She has been invited on several occasions to perform concerts and teach Master Classes at the Conservatorio de las Rosas in Morelia, Mexico.
Her artistry has taken her to perform in the United States, Luxemburg, Germany, México, and Italy.
pura musica is dedicated to promoting female musicians. We are pleased to represent Ivette Ortiz worldwide. Please get in touch with us for booking inquiries and further information.

Artist Management

| Music Festivals | Career Coaching