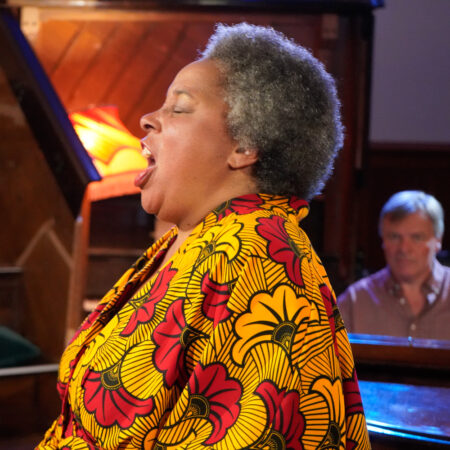 Tales of Transatlantic Freedom
Hold fast to dreams
For if dreams die
Life is a broken-winged bird
That cannot fly.
Hold fast to dreams
For when dreams go
Life is a barren field
Frozen with snow.
Langston Hughes
Tales of Transatlantic Freedom is a glorious exploration of our global musical heritage.
Out of the pain of the diaspora narrative comes the richness of spirituals, jazz, blues, gospel, opera and the songs of Robert Burns.
From across oceans and centuries, this moving and awe-inspiring musical journey reminds audiences of our shared humanity, our cultural interconnectedness, and our potential for healing and true reconciliation.
Tales of Transatlantic Freedom is the creation of Andrea Baker, one of the most prominent mezzo sopranos of our times, in collaboration with award-winning international composer Howard Moody, directed by John Paul McGroarty and produced by Yard Heads International.
Heartwrenching, reconciling, inspiring, elating.
Join the Celebration!
pura musica is pleased to represent Tales of Transatlantic Freedom worldwide. Please get in touch with us for booking inquiries and further information.

Artist Management

| Music Festivals | Career Coaching